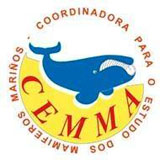 MEMBERSHIP
The actions carried out by CEMMA are only possible with your support, thanks to which you will contribute in the study and conservation of threatened species and in the public knowledge of our natural heritage.
CEMMA is an entity declared of Public Utility, and therefore beneficiary of the patronage activity of the Spanish law, so our members can take advantage of the corresponding fiscal advantages.
The annual fee is 35€ for adults and 20€ for children under 18 years.
You can write to cemmaorganizacion@gmail.com to receive more information.
COMPLETE WEB by CEMMA is licensed under a Creative Commons Reconocimiento-No comercial-Sin obras derivadas 3.0 España License